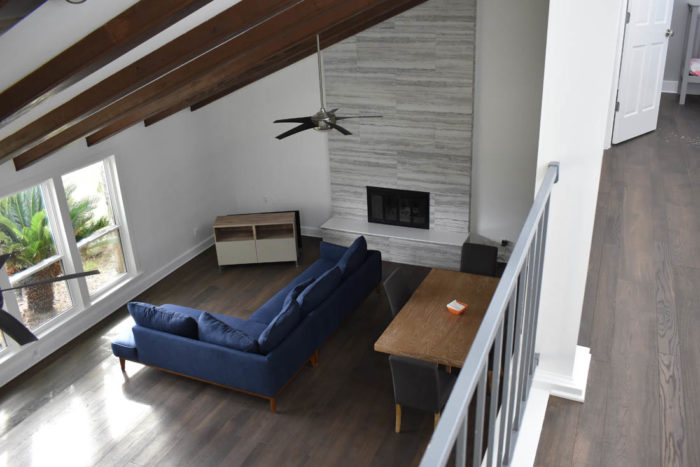 Lakeway, TX is located in the beautiful Texas Hill Country just 25 miles from downtown Austin. Residents are able to enjoy the best that Austin has to offer while coming home to the laid back, Lakehouse resort that was built around an 18 hole golf course and miles of walking and biking trails. Originating as a retirement paradise, Lakeway has experience an influx of young families over the last 20 years. Part of the lure for families is the award winning schools in Lake Travis ISD.
Helton Remodeling is located in Lakeway, and we cannot think of a better place to work. Lakeway is a custom home community with many of the homes on any given street built decades apart. The uniqueness of each home affords opportunity for fresh and exciting design and renovation on each project. Of course, there is no better place to work than in your own backyard. To learn more about this area please visit the City of Lakeway website here.
Helton Remodeling takes pride in each Lakeway project knowing that we are improving our own community.
The picture above shows one of these projects. The customers bought a home on the golf course that did not reflect their style and serve all their needs. A whole house remodel seemed like the best option to get both style and functionality checked off their list. The above picture shows a complete living room make over with new white oak floors throughout the house, ceiling beams stained to match and a fire place renovation with façade to the ceiling and a new quartz hearth top.
The master bathroom was another phase of this whole house remodel. The existing design and layout simply did not work. As seen above in the first picture, custom cabinets were built to move both sinks to the same wall with a tower cabinet to the right for ample storage space. Trough faucets, new lighting and quartz top helped create the modern style desired.
In the second picture you will notice the waterfall countertop that divides the cabinets from the shower. This is a modern twist on the ordinary cosmetic cabinet with drawer. Waterfalling the countertop in the shower allowed for more space on the countertop.
The picture to the left is the outcome of creative thinking. The customer had a Jack n' Jill bath. With grown children, this created awkward moments for grownups sharing a bathroom designed for young children. Helton Remodeling was able to divide the space creating two separate full bathrooms. This picture shows one of these bathrooms with a designated shower with marble tile and a custom vanity cabinet to fit the new space.
Contact us today as your first step in our becoming your preferred choice as a Lakeway Remodeling Contractor.
Helton Remodeling really came through for me. I bought a 20 year old home and had to get it ready for move-in fast, so I could list my other home ASAP. New tile flooring throughout, completely new kitchen, major bathroom work, and fireplace overhaul. Brent promised all would be done in 1 month as I asked, AND HE GOT IT DONE. Several issues arose--as always happens in a reno--but Brent and his crew had solutions every time. I really felt comfortable and in the loop; Brent is great about communicating every step of the way. The work is top grade. In particular, the tile work is the best I have ever seen; my floors are gorgeous, and the fireplace facade is a work of art. Finally, cost stayed as estimated. I have 1 more room to reno, & I will definitely call Brent and Helton Remodeling Services!
Nina D., Lakeway, TX
We highly recommend Helton Remodeling Services. The scope of our project was a Kitchen Make-Over (New custom Shaker style cabinet doors/drawers); Prep, Prime, Re-sand and Finish Coat existing boxes; Install premium roll-out trays; Install New Entertainment Center Doors; and Install cabinet doors and drawer pulls in kitchen and entertainment center. Brent and his team were excellent to work with throughout the make-over process. We were away through the project. Brent sent us weekly email updates with photographs of the progress. We also spoke with him frequently via phone to address specific questions. Brent immediately responded to any installation items and addressed the items that came up. We highly recommend Brent and his company for your home remodeling needs.
William R., Lakeway, TX