Helton Remodeling Services
At Helton Remodeling we know that quality remodels are not built by accident. Creating a quality remodel requires vast construction experience, meticulous attention to detail and superior communication skills. Helton Remodeling excels at all three.
Learn More About Us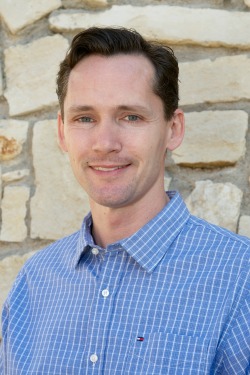 Helton Remodeling Services Purpose
We desire to offer to discerning customers in the Austin area quality remodeling projects focused on kitchens and baths with three specifics in mind: Quality Planning, Quality Materials, and Quality Execution in every project.
Planning – At Helton Remodeling we believe that your job should be unique to you. We work hard to plan your project around your tastes and needs while keeping your project on budget. Quality planning eliminates surprises and helps keep your project on schedule and in budget. To learn more about our Quality Planning Pre-Construction process, please reach out to us at (512) 387-5335.
Materials – There are a myriad of material choices out there. Helton Remodeling spends a lot of time checking on material performance and working with vetted vendors to make sure your project is designed with quality materials matching your tastes and needs. We want materials that will last, and we will guide you where to find them.
Execution – Helton Remodeling knows that quality materials are only as good as the person installing them. We use vetted specialists in each trade who know their stuff so that we can offer you exceptional execution on all of your home remodeling projects.
We have remodeled many homes during our home buying life. Many have been nightmares and many have been wonderful. But our recent bath remodel with Brent surpassed wonderful. Brent is honest and stands behind his promises. His attention to details are fantastic. His employees are artisans and I will definitely choose Brent and his team in the future.
Brent came out to give us a quote for a project. Unfortunately it wasn't within their scope of work but Brent was honest and gave us great advice on the project. His recommendations were great and he's someone I would hire anytime.
Helton Remodeling Service did a fantastic job on the various improvement that I needed to have addressed in and around my house. I had the kitchen backsplash replaced, including additional electrical items and under cabinet lighting. In addition, they added shiplap to the front and back patio ceilings and replaced the outdoor light fixtures. They were very professional and I would absolutely use them Helton Remodeling Service again.
We highly recommend Helton Remodeling Services. The scope of our project was a Kitchen Make-Over (New custom Shaker style cabinet doors/drawers); Prep, Prime, Re-sand and Finish Coat existing boxes; Install premium roll-out trays; Install New Entertainment Center Doors; and Install cabinet doors and drawer pulls in kitchen and entertainment center. Brent and his team were excellent to work with throughout the make-over process. We were away through the project. Brent sent us weekly email updates with photographs of the progress. We also spoke with him frequently via phone to address specific questions. Brent immediately responded to any installation items and addressed the items that came up. We highly recommend Brent and his company for your home remodeling needs.
Monday 8:30 AM – 5:00 PM
Tuesday 8:30 AM – 5:00 PM
Wednesday 8:30 AM – 5:00 PM
Thursday 8:30 AM – 5:00 PM
Friday 8:30 AM – 5:00 PM
Contact us with your quesitons or project description.